April 4th, 2019 by terri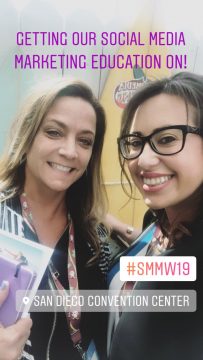 My thirst for knowledge was quenched beyond belief after attending the Social Media Marketing World (SMMW) 2019 Exposition in San Diego, CA. For months, I've been receiving emails pumping me up about this four-day event … and, it did not disappoint. I not only had the opportunity to experience this event with some of the top social media marketers in the world, but also had the pleasure of sharing this with our great client, Sarah Hurtado, marketing manager of iQ Power Tools.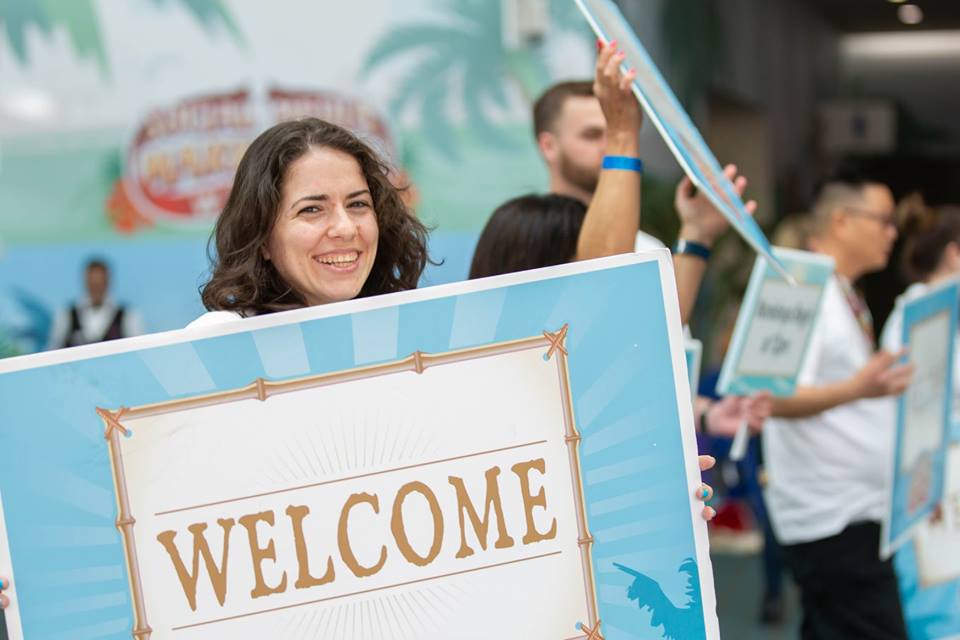 We arrived at the convention center, welcomed by a wave of SMMW staff members… dancing, singing, smiling and eager to help. And when I say dancing, I mean dancing… decked out in surf clothes with signs reading "Hi I'm the High Five Guy" and "Smile". Can't lie… at first, I thought that was kind of cheesy, but almost immediately, we fell into the swing.
The conference was a SOCIAL experience, that was for sure. Show management could not have made it easier with their scheduled networking sessions, which even included tabletops specifically allocated for specific industries (manufacturing, ad agencies, B2B, government and more… ) We laughed after noticing the Cannabis marketers' table was as busy as the Healthcare table. Coincidental … hmmm???
Throughout the week, with the other 6,000 guests, we were inundated with items covering everything from social tactics like Facebook ads and Messenger Bots to learning special skills such as analytics and shooting video; LOTS AND LOTS AND LOTS of tips, tools and techniques to optimize our clients' social media presence were embedded in our heads at every session.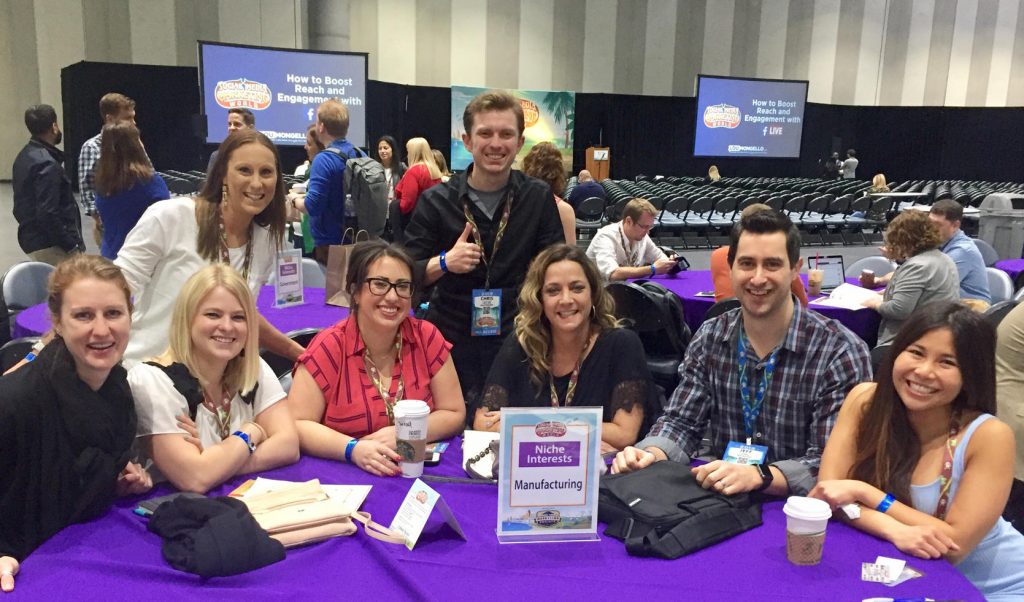 We met people from all over the world; most interesting (and hilarious) was the "lad from Ireland".  Each presenter was well-versed in all they spoke about. Again, I can't lie… there were a few who were definitely speaking in "technical tongue."  Especially, when they started talking "code," but I sat politely listening and engaging with others around me, who seemed to have the same "look" on their face. I probably should have opted for a different track. One great thing about #SMMW, this is the one place where if you have your phone out during a session, you won't get a dirty look from anyone.
Clearly, the one track that really resonated with me was Ann Handley's on Email Newsletters. Not only was she knowledgeable and entertaining, but everything she said MADE SO MUCH SENSE. I was the attendee in the crowd with the lightbulb over her head, truly inspired, and came out of her session ready to do some writing. I guess that's why this blog is coming to me easy today. #WRITETODORIS (insider reference).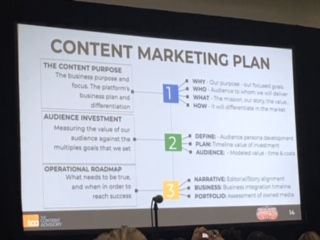 I could go on and on about what new tactics I learned, who I met, business cards collected and passed out, more. Just be assured that much of what was absorbed in those days in San Diego will be put to use by Communicators, as we move forward with our respective clientele.
My friends and family have had to endure my stories about Facebook tactics that Mark Zuckerberg ("Zuck") plans for us… and how we are pretty much at his mercy. I came home with so many new tips and techniques shared with me from all the people I met and the educational sessions I attended. These social platforms are changing every single day. We all need to continue to ride the wave, pay attention, and not get comfortable with the simple post and share… engage, engage and yes, engage! And, videos, videos, and more videos!
Now, I look forward to sharing these insights with all of you. When you connect with me, be ready to "chat".
---