June 24th, 2014 by admin

Yesterday was a great day in the office. Clients seemed happy, new business is on the horizon and we had two major success stories for one customer who all of a sudden stopped being his grouchy self.

It was time to celebrate. So, I made a date with wife Caryn, to have dinner at our favorite little Greek restaurant in nearby Stuart. In about half a second, we jumped into the car and drove off. It was about seven o'clock.

Once we arrived, we had a glass of wine and then started devouring our meals. Great stuff! How could life be any better? All of a sudden, Caryn started laughing very loudly. I asked, "What's so funny?" Her answer: "Look what you're wearing!"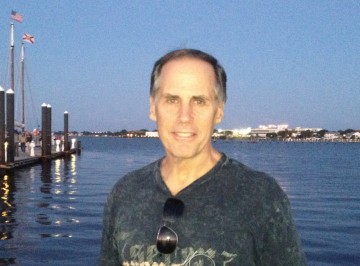 Hey, this is Florida and the temperature was 82 degrees when we left. Nobody dresses up here, especially this time of year. And the gyros place we were at certainly wasn't The Breakers or The Everglades Club, where dress codes may still be enforced (it's been awhile…). So, this husband did look at his attire. My haute couture statement made last night consisted of yellowish distressed denim shorts, an off-white surfer T-shirt with a picture of Bob Dylan… and, my six-dollar plastic black sandals which Caryn presented to me last Christmas. (Those are worn when taking out the garbage.) I really didn't think to change footwear when making the quick decision to go out to eat.
Being in the advertising & PR business for seemingly forever, the expression "Perception is Reality" has been indelibly stamped in my brain. But in 2014 does that mean I must be dressed for success at an impromptu, inexpensive dinner with my spouse?
Perception as Reality has changed. What used to be the well-heeled, smartly coiffed, beautifully tailored "look" which translated into its bearer being immediately considered as one highly efficacious individual, has been supplanted. Healthy, happy, content and exuding a feeling of "with-it" is becoming the new image of success today.  In other words, you can go out to dinner nowadays wearing six-dollar brogans and not feel like a loser.
I told my wife to please be proud of what were on my feet.
Please note that on our website "Team" page, shots of Ron Treister and Randy Stertmeyer no longer are those with the two of us wearing ties.
---