February 15th, 2017 by admin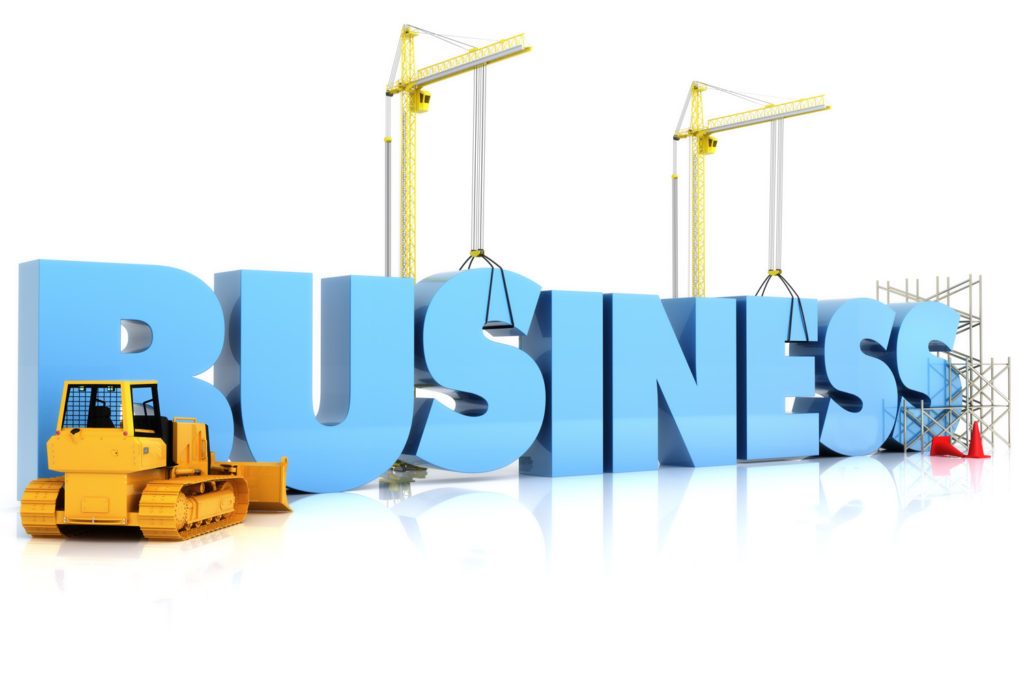 If you're a business owner/manager and work within the commercial construction arena, chances are at times you've felt like the mythological King Sisyphus.
Remember him? He was punished by the Greek gods. He was forced to roll an immense boulder up a hill, only to watch it come back to hit him, repeating this action for eternity. Not ironically, ever since those ancient times, tasks that are both laborious and futile have been described as "Sisyphean."
Quite honestly, it's not always good to be King.
But that doesn't mean you can't build your business. After all, if you're the king or a top-ranking officer, it's paramount that if you fall down, the best thing to do is get up and keep moving toward your goals.
I know that sounds a bit cliché-ish. But if you have a program from which to work off, a strategically posed business growth plan, I don't think you need a magic wand to build your business. Just some patience, a strong dose of optimism and, a firm commitment that once your plan is crafted, you'll stick to it.
From a discipline standpoint, having and sticking to a business plan really is no different than committing to get your tired old body back in shape. You put together (or have someone put together for you) a workout program, and then stick to it religiously. No pain, no gain, and after you get used to the routine, you see results. Your business-building plan can work just as easily.
To begin, you must:
Know what you strengths (and weaknesses) are. Be honest.

Ask yourself, "What is a reasonable sales growth goal for my firm?"

Step out of your ego. Just because you don't like your competition, don't be in denial if they're beating you in certain areas.

Never hate your competition. Be civil regarding them, especially if you ever rub elbows. You might even be able to find out more than you'd ever realize. Remember what Don Corleone said? "Keep your friends close, and your enemies closer."

Include your management team in the development of this plan. Their input will prove to be invaluable.

Make sure once your plan is in place that you share it with your people. Get them excited about being part of it, especially your sales team.

There's no reason not to keep using old school tools to promote your business, especially if they've successfully worked over the years. But to be afraid to learn about/implement the newer online promotional tools is insane. If you're over 55 and set in your ways, be smart enough to bring in younger employees who aren't. It's even smarter if you jump into the 21st Century and learn/understand these disciplines.

It is imperative to have personnel with a strong understanding of today's social media and how it can be used to positively build your image, reach prospects and educate your targets regarding why they need you.
Let's talk about focus. What kind of growth are you looking for? The easiest is to stay where you are, work hard to maintain all your existing customers, and then just raise your prices across the board by a certain percentage. Now, that sounds pretty basic, and it can make sense. But would your incumbent regular customer base stay with you, were you to announce a 10 percent price increase, especially for the upcoming New Year?
From a realistic standpoint, growth sometimes can be gauged based upon internal need. For example, if you're maxed out, if all of your team members are working more hours than ever to accommodate your clientele, then obviously, you need more bodies.
But don't just bring in new hires as a Band-Aid due to having more work than workers. Rather, bring in people who not only can help you meet the demands of your everyday business – ones who will free up fellow workers. Allow them the time to focus on bringing in new business, rather than just slaving to maintain what you already have. After all, it will soon be 2017. Everybody wears more than one business hat these days.
Do you want to grow what you already have and branch out in other directions? Or, maybe you are thinking about growth by acquisition? Maybe you just want to grow your business, so that it can go on the sales block? In other words, build it to sell it.
On your mark, get set, grow…
Once you decide the direction to grow your business, go online and look for some of the commercial construction economic reports, which often readily are available. I've read many.
Perhaps the best annual commercial construction preview in my estimation comes from the Gilbane Company. It's professionally done, unselfish and very much on target. Obviously, knowing your marketplace well is a necessity.
To structure your plan, there are many basic protocols.
Here's an outline of one.
Start out with your company's mission statement.

Every construction firm has a certain company culture. State yours here.

If you're big enough and want to project your organizational structure, possibly via a flow chart showing hierarchy of positions/roles, do it.

Go into detail regarding company goals and the financial projections needed to attain these. It's best to be conservative.

In great detail, outline your product/service offerings. With your staff, go over each component that you "sell" to your customers. Be open and honest. Are each of these offerings as good as they could be? If not, how can they be improved.

Make sure you have an ironclad HR program in place for existing personnel and those to be added. If your firm is large enough to have a dedicated HR person/department, look at that as a great insurance policy for your firm.

Make a listing of all the challenges you envision in the upcoming year. Of course, this will change, but by realistically forecasting what you very well may confront, eye-opening business surprises during the year will be dealt with more effectively.

Clearly, know all the laws to which your firm must abide. As business owners and managers, you've all been hit once or twice by some regulation (taxes, zoning, etc.)

Embark on a cogent marketing program. And to do so, think about working with a professional marketing firm offering a strong track record within the industries you target. Even though so many firms want to go "in-house," which in many cases makes sense economically, determine if you'll get the best talent that way. Or, should your company partner with an outside firm? This marketing program should be put together in great detail. It can and should include participation in networking events, utilizing social media, ongoing content development, advertising, public relations, community outreach services, an ongoing protocol for targeting potential customers… and, so much more. Included also should be a review how to best support your sales team with the best marketing tools and customer services.

Make a strong effort to make your plan flexible, so you may adjust to the many business variables to be encountered.
Let's face it – 2017 will be upon us in a few months. Some people believe an "election year" is a guarantee of business increases. Whether or not that is valid, I cannot answer. I can state, however, that if a company puts together a convincing business plan, remains patient and optimistic, good things will happen. The best indicator I've seen these last few months is the amount of cranes at construction sites in larger cities. If you do it the right way, business can and will grow.
Unlike King Sisyphus, you indeed can be King of your own domain. 
---